Mastering short vowels is essential to successful reading in young students. There are so many ways students can practice short vowels, but this mega bundle has interactive, creative, and fun activities to keep those little literacy masters engaged and challenged! You can help the kiddos break down letters and sounds and master short vowels!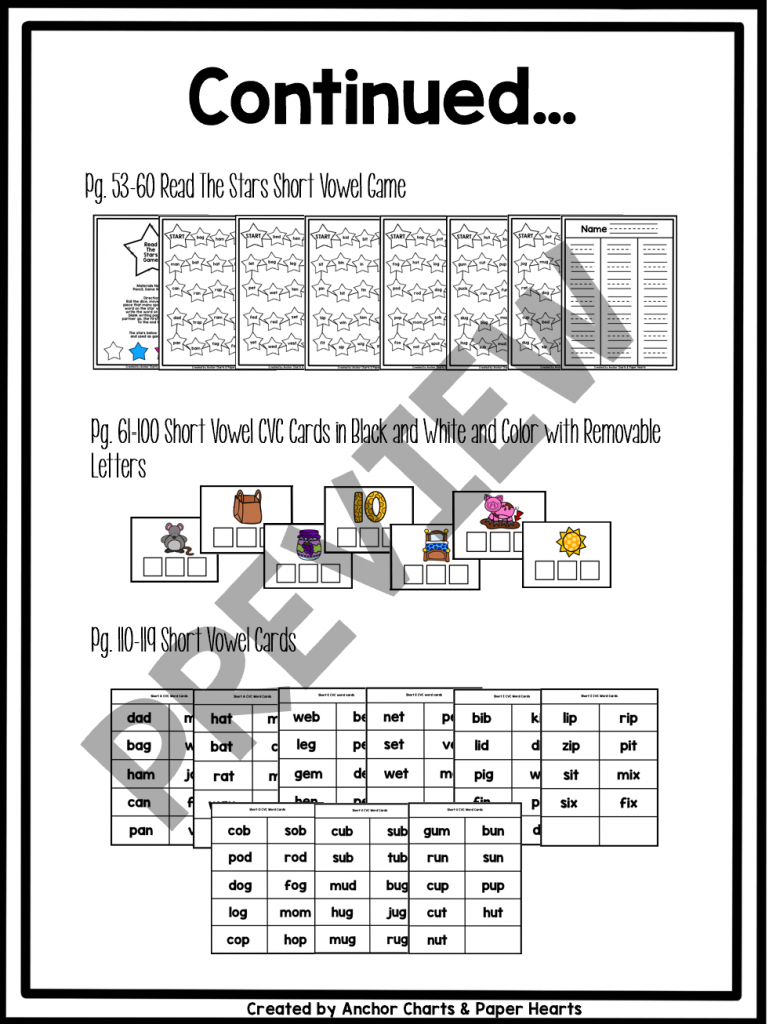 Grab it here! https://www.teacherspayteachers.com/Product/Short-Vowel-Mega-Bundle-4517841
Check out these practice activities!
1. Short A,E,I,O,U anchor charts in B&W and Color
I use these adorable charts as visual help for my students!
I print out the charts in color and then I laminate them for long term use!
I also have my students color in the black and white charts and they keep them in their book boxes to reference throughout the year! It really brings ownership and students LOVE making their OWN personal anchor chart to use and keep!
2. Short A,E,I,O,U CVC readers for students to make
These short (make your own) books are designed to help young readers with sight words and short vowel CVC words.
Your students can design their own cover and then color the pictures in a way that interests them. Now it's their own book!
3. Short A,E,I,O,U printable worksheets
These unique worksheets are designed to be engaging and meaningful for your little readers!
There are cut and paste worksheets, writing practice, sorting activities, and color by word family.
4. Read The Stars – Short vowel games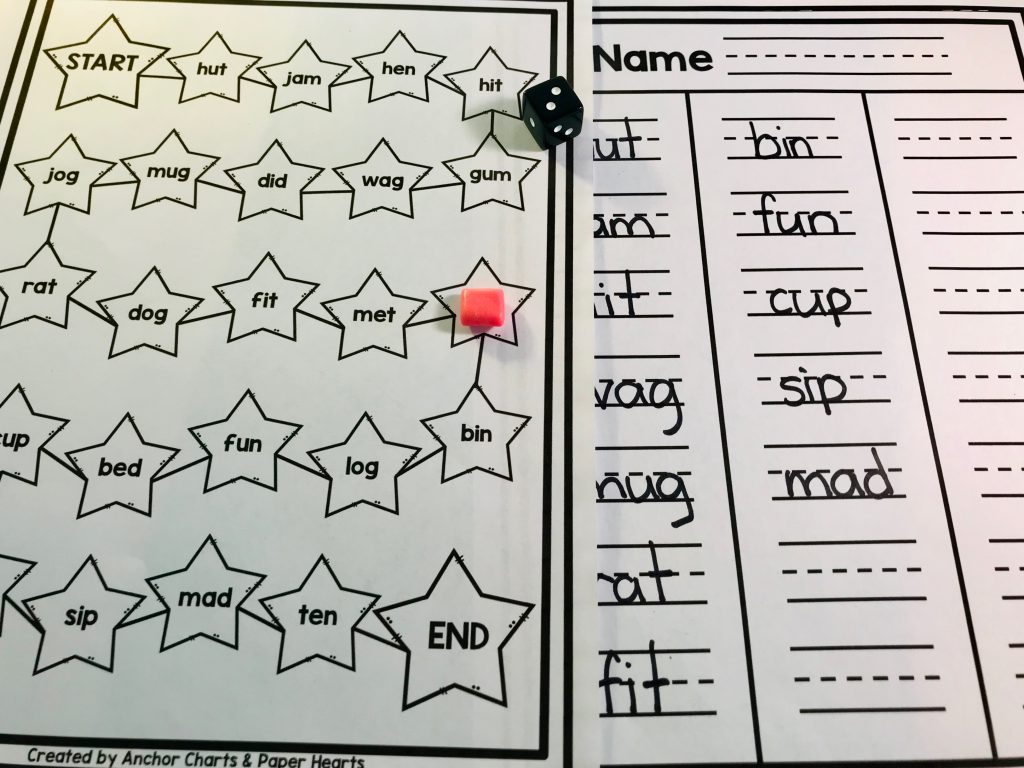 This game is fun and interactive! I usually have two MAYBE three students play together, as it works best as a small group game. And we all know that big groups of 5 year olds playing an independent game is a recipe for disaster.
One student rolls the dice and moves that many spaces, they read the word they land on, and write the word on the included recording sheet designed for primary handwriting.
First one to the Finish WINS!
Easy to learn, but fun that lasts!
5. CVC Word Cards with movable letters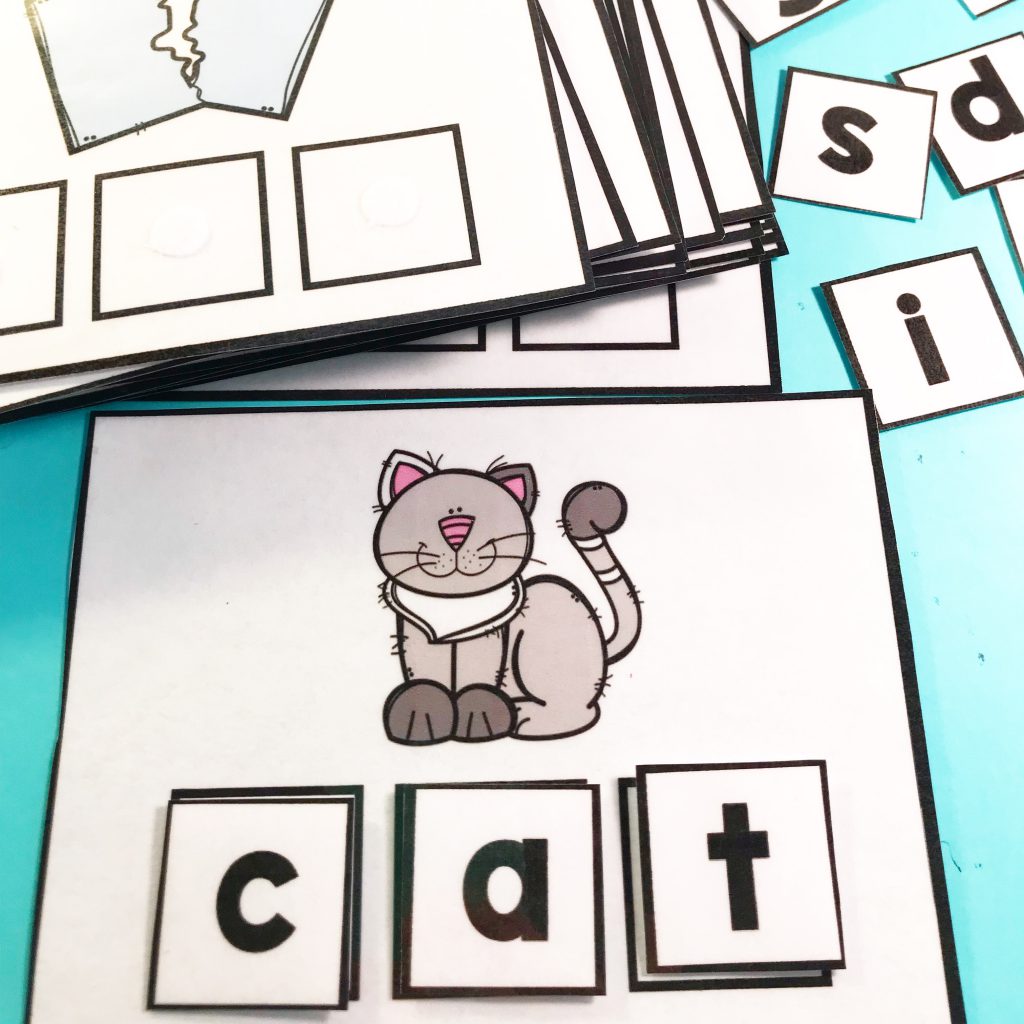 These cards can be used as a center, small group activity, or whole group lesson.
I laminate them and add velcro to the cards and the letters to add a sensory element to the learning happening here!
TONS of word cards to keep students engaged – I usually run my centers for 15 minutes each – that just depends on your students.
6. CVC Flash Cards
I use these cards for SOOO many different centers and activities!
These can be used for word work centers, playdough or sand spelling, card games, cvc writing practice, reference cards, and so much more! It can be a versatile resource to use however you see fit for your particular group of students.