A simple look into the every day in Kindergarten
A kindergarten teacher is basically a superhero, just without the cape. Its hard work, but extremely rewarding. Whether you are brand new to teaching or a seasoned veteran, check out my sample schedule for a regular day in kindergarten. This is just an outline to give you an idea of what day to day might look like in the classroom.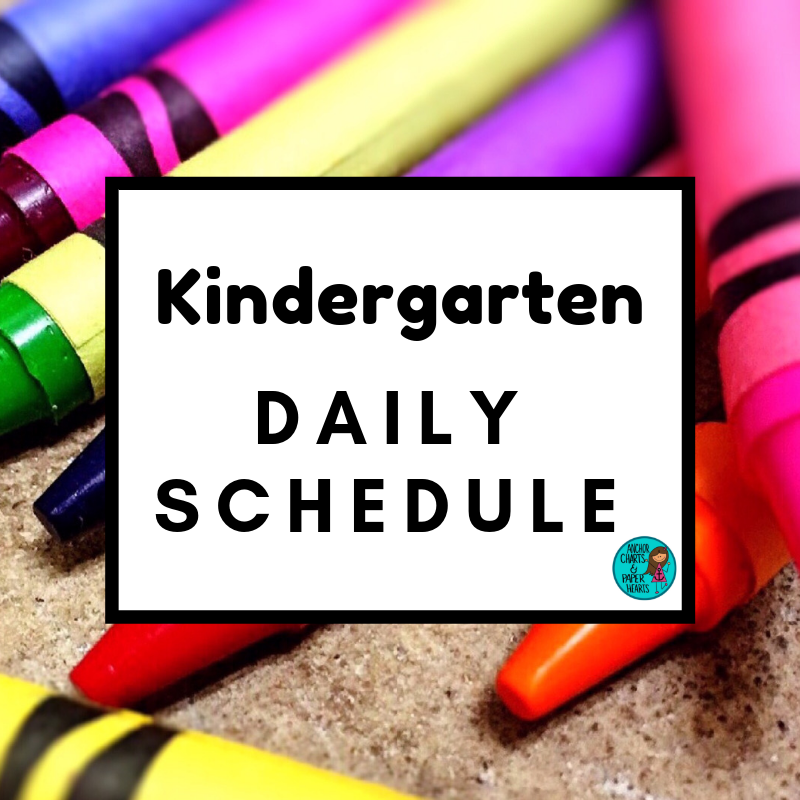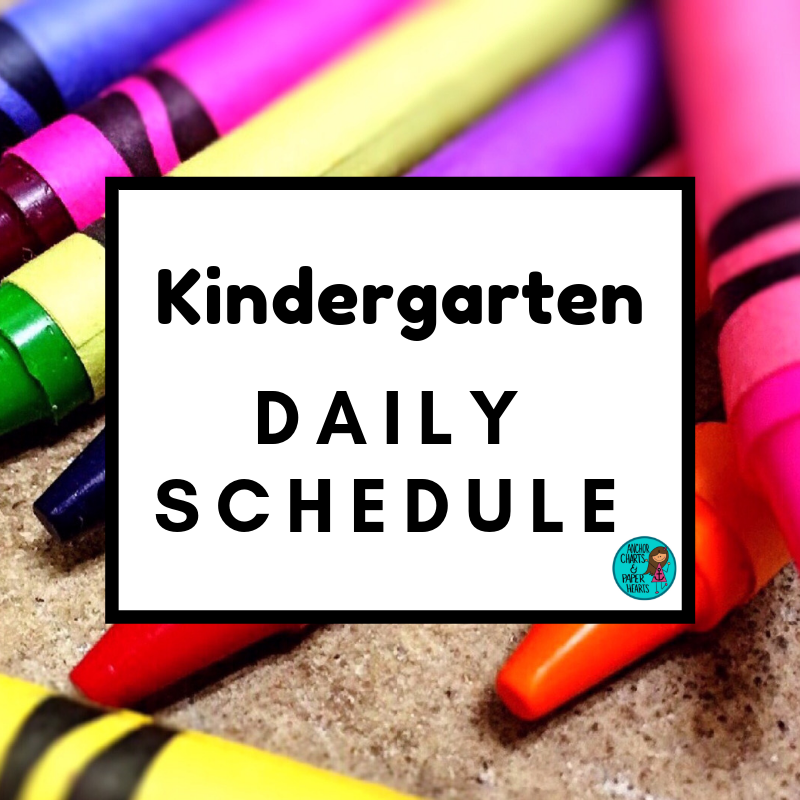 8:30-8:50 – Students Arrive and begin morning routine

Students wash their hands, write their names, refresh book boxes, and read to self

8:50-9:15 – Morning Meeting

Greeting, Sharing, Team building game/activity

9:15-9:30 – Calendar
9:30-9:50 – Snack And Play Centers
9:50-10:10 Literacy Mini Lesson and Read Aloud
10:15-11:00 Literacy Centers (3)

Small Group Reading Lessons, Word Work, Read to Self

11:00-11:30 Recess
11:35-12:05 Lunch
12:10-12:55 Specials Class (Music, Gym, Art, Library, Etc)
1:00-1:15 Whole Group Math Lesson
1:15-2:00 Math Centers (3)

Small Group Center, Math Games, STEM

2:00-2:10 Brain Break
2:15-2:40 Science/Social Studies
2:40-2:50 Afternoon Meeting

Favorite part of the day
Something nice someone did today

2:50-3:00 – Pack Up and Dismissal
This is just a sample schedule to give you amazing teachers a base to work from if you are new to teaching kindergarten OR just looking to refresh your current schedule!
Important To Remember In Kindergarten
In kindergarten, your schedule will change constantly. You have to be flexible and change the schedule based on student needs. Teachers make a million decisions during the day and the schedule is no exception. You will have a fire drill, upset students, a bee in the room, technology won't work, a surprise assembly, and so so so much more all in one day. This is only one of the many reasons teachers are so incredible! I hope this post is helpful for you and your kindergarten classroom!
Keep being a ROCK STAR KINDERGARTEN TEACHER!
Check out some of my other easy to use kindergarten resources to keep your classroom running smoothly! https://www.teacherspayteachers.com/Store/Anchor-Charts-And-Paper-Hearts
AND check out my short vowel bundle! It's sure to keep those kindergartners engaged and learning! https://anchorchartsandpaperhearts.com/2019/04/25/short-vowel-mega-bundle/
Happy Teaching,
Jessie