Make "Back To School" extra special with this FREE sign! It is made in Black & White Doodle style so that you can easily print it and then color/customize it anyway you want! Maybe add some glitter, stickers, or sparkly gems! I know I did! Or just leave it how it is for a simple and fun look. These signs are PERFECT for your "outside the front door/classroom" pictures of the kiddos before they go off to their very first day of school!
Make those memories!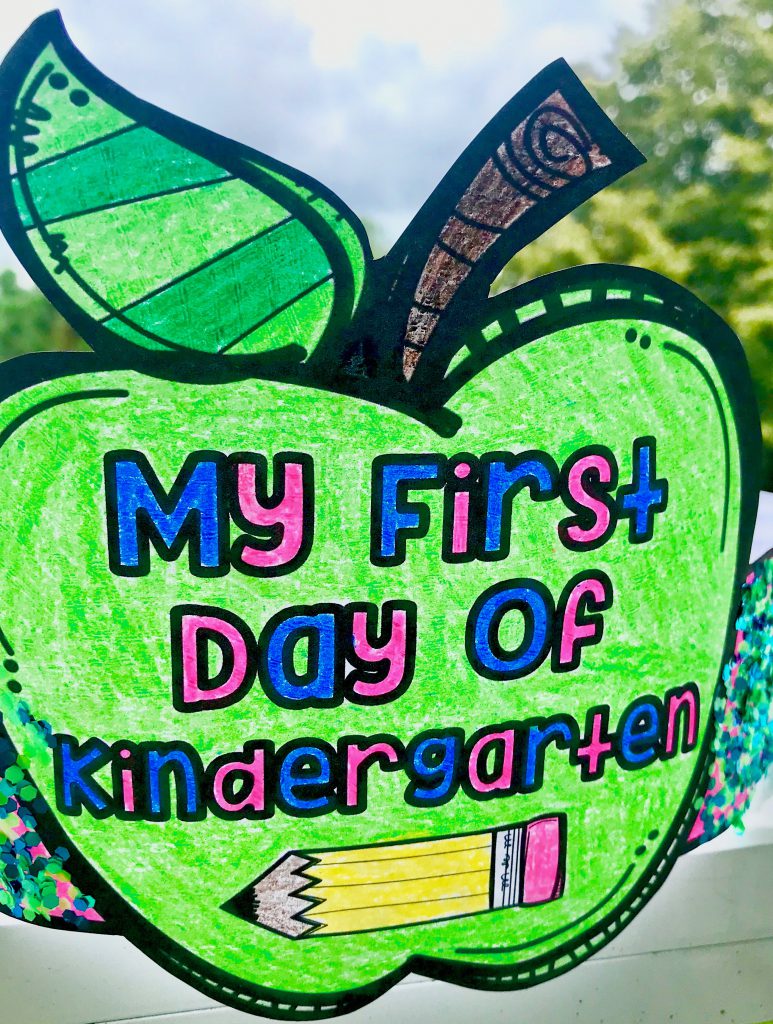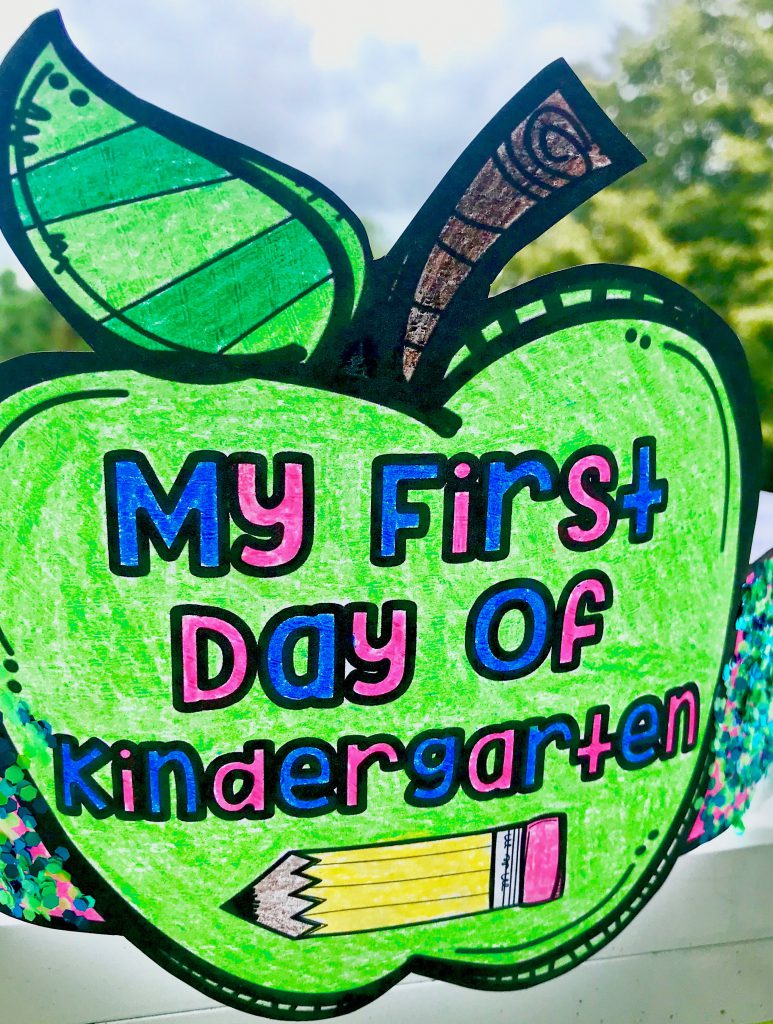 More back to school fun with these super cute headband crowns! My students LOVE making headband crowns. They ask all the time if they can make one to wear! What I really like about headband crowns is that students can display their work anytime they want simply by putting it on their head. They have a sense of pride – that "hey did this!" kinda feeling that they want to share with the world. And who doesn't want to wear an apple on their head??? This first day of school headband crown is available NOW in my Teachers Pay Teachers Store. Get yours Today by clicking the link below! 
Happy Teaching! 
Jessie 
Looking for more back to school content? Check out my post about the first day of kindergarten for a detailed check list of what you actually need to teach on the first day!